Massage therapy
software
From the booking through to the massage table, Better Clinics has all 
the tools to manage your entire massage therapy practice.
Why choose Better Clinics massage practice management software?
Better Clinics takes care of all your appointment scheduling, payments and marketing to streamline your massage practice so you can focus on growing your revenue faster and offering the best possible experience for your clients – all in one secure, easy to use cloud-based platform.
Streamline key practice & business workflows
Powerful scheduling software that makes it easy to organise your massage practice. Save time on admin and reduce no-shows with automated SMS appointment reminders.
Get more appointments & boost cash flow
Accept both online bookings and payments 24/7 from your website to boost cash flow and get you paid faster.  Convenient for your clients,  and less work for you!
Improve client outcomes & satisfaction
Cloud-based software allows you to access  appointments, client files and data on-the-go. Securely add notes to your client's profile for better satisfaction. 
 Massage therapy software to run your entire practice online
Better Clinics lets you manage appointments, scheduling, clients and invoicing on one secure, beautifully designed system.
A massage booking system with all the must haves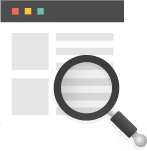 Secure client notes & records
A secure, central database including client contact details, documents and clinical notes so you're prepared for every massage appointment. You can create a profile for each customer to get to know them better, and have access to their contact details from anywhere if you're on the road.
Fast payments and health fund claims
Better Clinics connects to Stripe to seamlessly collect online payments in seconds, so you can get paid faster!  Better Clinics also connects with major EFTPOS & health payments provider Tyro, allowing you to submit your health fund claims (98% coverage of insured population) to be assessed in 4.5 seconds.  Easily accept more payments types including contactless payments to keep queues short and your clients happier!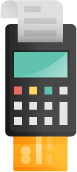 Plus, all the features you need to grow your massage therapy practice
Marketing & promotions
Advertise new promotions, send appointment follow-ups or collect reviews via SMS & email. You can also create loyalty programs and student discounts in just minutes.
Up-sell at point of sale
The pop-up pos screen with pictures makes it easy to add services or product sales to the initial appointment or assign team members to a sale for reporting & commission purposes.
Client database & CRM
Set up a profile for each client and take a quick peek before each appointment for a quick refresher on their details, appointment history, clinical notes, documents and more.
Insights and reporting
With over 40+ business reports you can get the data on your busiest day, most popular service or massage therapist and use this information to improve your practice.
Manage a team of massage therapists
Better Clinics makes it easy to manage multiple massage therapists with different availability, services and rates. Set-up user permissions to control access to sensitive info.
Manage practice finances
Record payments, create invoices and track your expenses making it easy to manage the financial side of your business. You can even integrate to Reckon, Quickbooks & Xero accounting.
Affordable massage therapy software
We've got plans to suit all clinics. Instant access. No credit card required.
Using Better Clinics has made managing the office work around being a therapist feel easy. Having notes, contact info and accounts all in the same place makes keeping up to date with paperwork a pleasure rather than a chore. I've tried a few back office packages and Better Clinics is by far the best balance of great features and a lovely intuitive interface I've found.