Keep your practice organised with easy staff management software
From scheduling to performance, you can manage a team and multiple locations or businesses all from the one easy-to-use platform.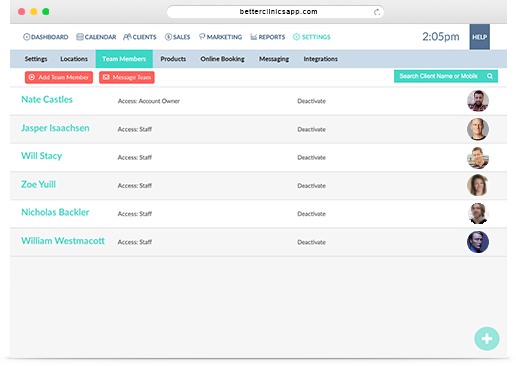 Staff management & shared team calendars
Manage multiple locations from the one account
Manage multiple locations from the one account. Create separate schedules and assign practitioners to one or multiple locations. Your invoices automatically show the correct location details in real time.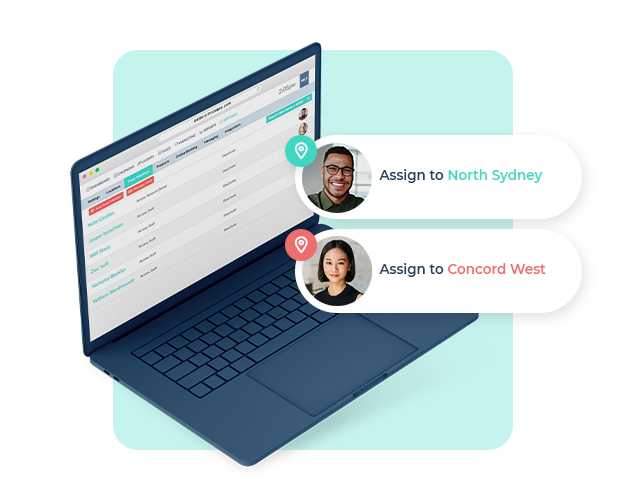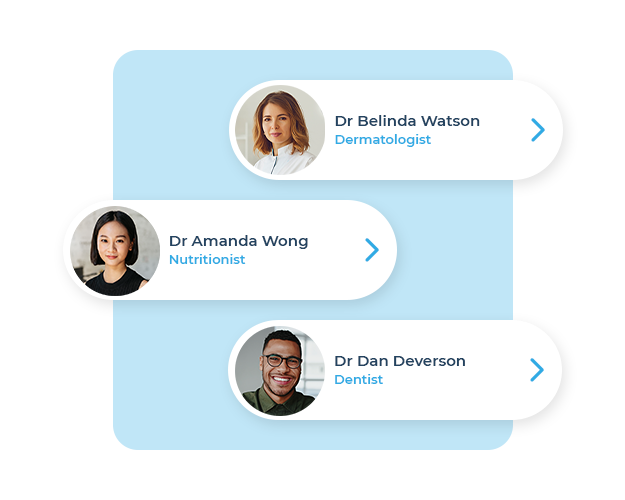 The staff overview helps you juggle multiple staff with ease
 Each practitioner offers different services, at different times, for different prices. Better Clinics makes it easy to set who does what, for how much and when they're available. Staff management software designed to make it easy to manage team members!
Create separate logins or view the shared team calendar
Give your team members access to their own account so they can check their calendar, book appointments and add client notes on the go. It gives employees greater convenience and is less admin for you!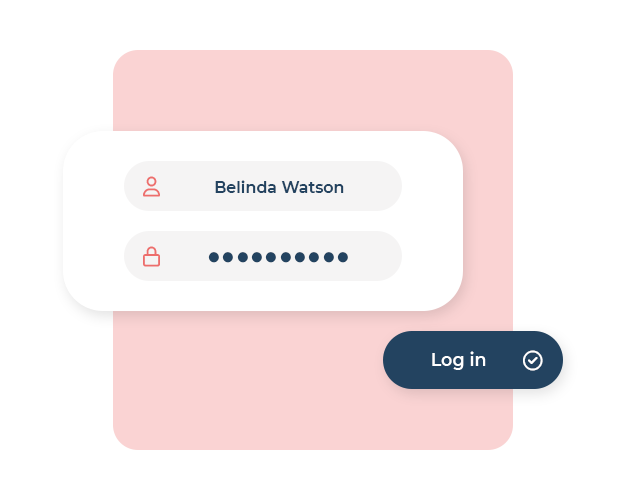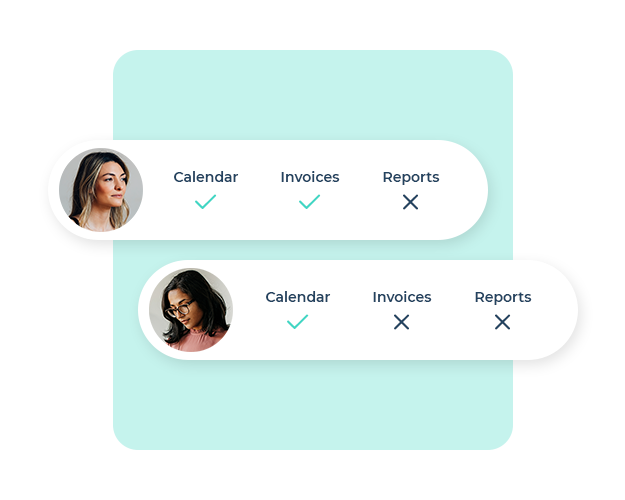 Control what your staff can see with flexible user permissions
Set user access privileges for what each user sees (and better still, what they don't see). Wish to have a receptionist who see all calendars but not the business and sales information? It's covered! This human resource management system is the perfect all-in-one software solution for your allied health business!
Check out the team report and optimise your team's performance
Track your team members success by the number of clients they bring in, appointments or the amount of merchandise they sell, and more. Easily generate reports to compare performance across your team to optimise your schedule and streamline performance management.
We're scalable - so you're covered for future growth
If one day you're a solo operator working out of a local park, then next you've got a team of 10 and running 2 studios – congratulations! Better Clinics is scalable, for staff management software you can rely on, so you can complete workforce planning and grow your business with confidence.
Allow your patients to make online bookings across locations
Add multiple locations to your user friendly online booking form in just minutes. Simply set-up location details, opening hours, appointment types and practitioner availability and watch the appointments flow in. Make self service much easier for clients.
Improve team communication with group SMS
Need to communicate a message or schedule update to one or all your practice staff? With your team member contact details stored in Better Clinics, it's easy to send a group SMS or email directly from the platform to let them know. Maintain employee engagement with ease.
TRY BETTER CLINICS FOR FREE
Instant access. No credit card required.